Trex Cabinetry & Storage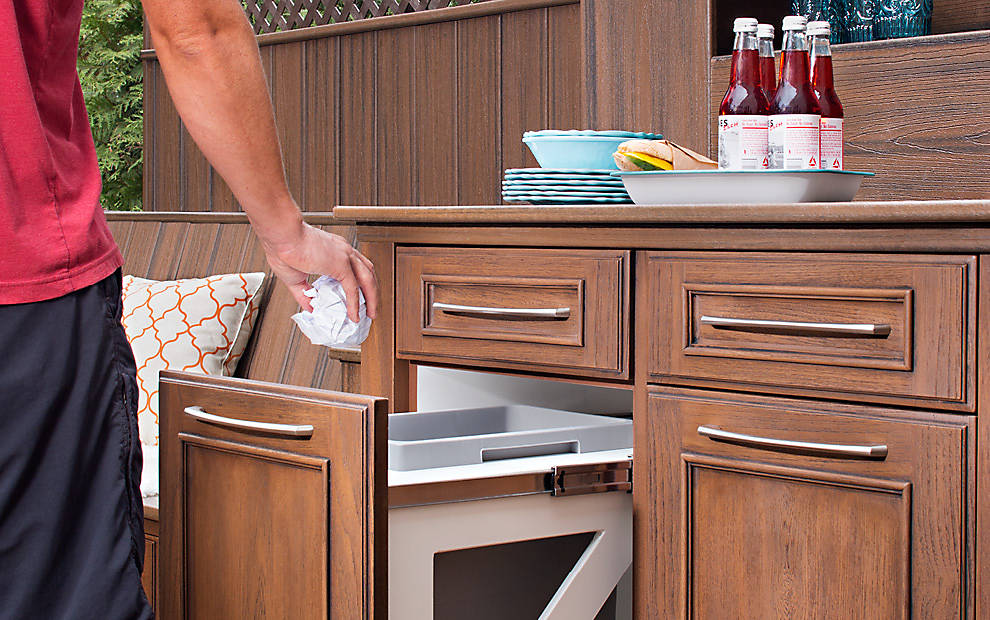 With Trex Outdoor cabinets, boxes and benches, you can add style and utility to your yard with deck storage that not only complements your deck but gives you space to organize your belongings.
Comes in select Trex Transcend colors to match and complement your deck perfectly.
Made with high-density, low-maintenance resin that won't warp or crack and is 100% waterproof.
Available in 5 Colors
TRANSCEND® PREMIUM TROPICALS


» Click here to visit Trex Cabinetry & Storage website